Eat. Enjoy. Get rewarded.
Eat. Enjoy. Get rewarded.
Download the
free

app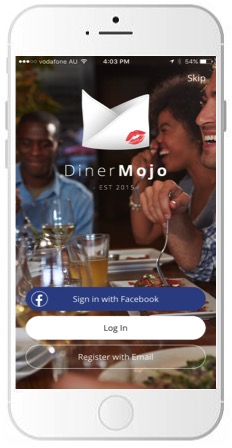 Download the free DinerMojo app and start getting rewarded just for doing what you love to do anyway (go out, have fun, eat great food... you know the drill).

To get things rolling, you'll be awarded bonus points just for registering!
Discover
fantastic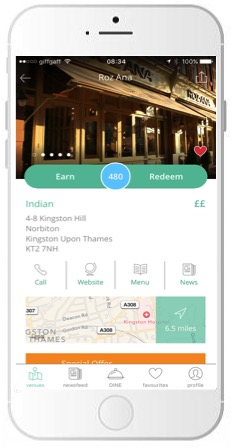 We're very proud of our growing stable of the best independent restaurants.

Venues get into the club by invitation only via a combination of recommendations by you - the club members - rave reviews, exacting standards and a good, old-fashioned personal vetting service by us.
Dine... with
benefits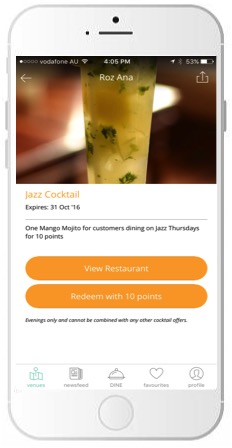 Every time you enjoy a meal you'll be awarded points when you pay.
£1 = 1 point
200 points = 20% off
Before you can say "bill please" you'll have enough points to redeem for member-only offers, tailored experiences, discounts off your bill, priority bookings and loads of other exciting rewards.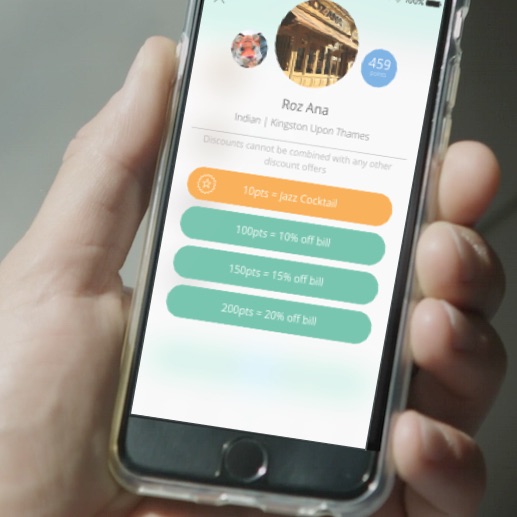 Your club...
wherever you go
DinerMojo is like your portable rewards wallet: accumulate awards by dining at DinerMojo restaurants then redeem them for exclusive rewards at whichever venues you want.
And you can have the app notify you whenever your favourite restaurants have new exclusive offers or exciting members-only news to share.
Your club...
just how you like it
Your club...
any suggestions?!
If you know of or own a fantastic local restaurant that you think would be a great fit in the club, please let us know!

And if you know someone who'd like to be in the club, get awarded bonus points every time they dine for a full year - just by inviting them from your Profile screen!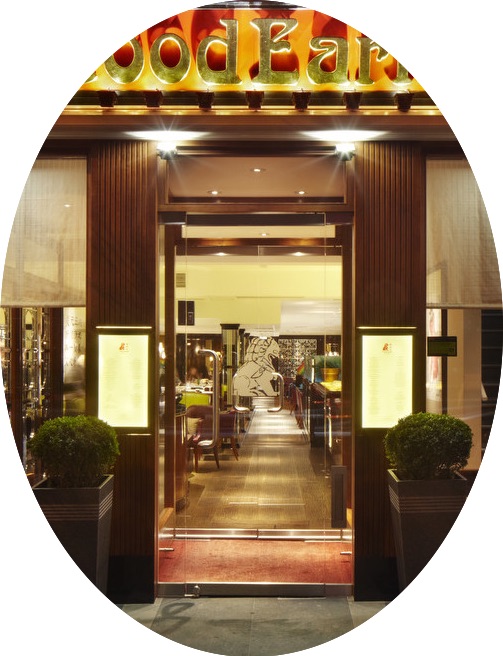 Do you
own a great restaurant?
If you do, we'd love to welcome you into the DinerMojo family.

If you'd like to find out more, click on the button below or just drop us a line and one of the team will get in touch to explain how DinerMojo helps businesses just like yours and to answer any questions you might have.
Great restaurants.
Great rewards.
Great restaurants.
Great rewards.
Why this
and why now?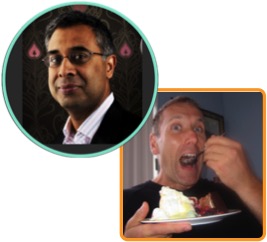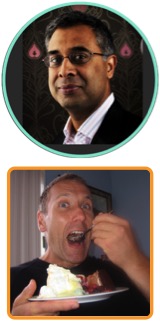 DinerMojo rewards diners and restaurant owners in a way that's great for everyone.
Hi there. My name's Oni and I own a restaurant called Roz Ana in Kingston. The other guy's called Phil... we'll get to him in a minute. I used to work in the City and eventually plucked up the courage to leave and pursue my passion for food and restaurants. I opened Roz Ana in 2008 and through a lot of hard work by everyone involved, was delighted when Roz became TripAdvisor's #1-rated restaurant in the area.

I'm proud of what we've achieved but knew we could achieve even more by understanding our customers better and rewarding their loyalty.
And so DinerMojo was born.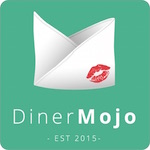 Whilst thinking the club through, my co-founder, Phil - also ex-City, start-up guy, but mainly a big fan of eating out - has donned the 'arch consumer' hat to make sure club members feel loved and fantastically rewarded whilst I've played the role of overworked and under-loved restaurant owner and made sure that DinerMojo works well for us owners too.
We think you'll love the club, and we'll be delighted to have you on board. And we're keen to hear any suggestions you have as diners or owners for ways to make your club even better.